Thjuyuan was awarded the national enterprise standard "leader"
THT juyuan 2019-11-12
On the afternoon of November 6th, 2019 "Leader" Annual Conference of Enterprise Standards was held in Jinan City, Shandong Province. The conference was hosted by the Resource and Environment Research Branch of China National Institute of Standardization, the Enterprise Standards "Leader" Alliance, Xinhuanet Client, Hunan Satellite TV and China National Brand Network, and hosted by the Communication Engineering Office of the Enterprise Standards "Leader" Alliance and Standard Full View (Beijing) Information Technology Co., Ltd. Today's headline was specially invited as the communication platform of this conference. With the theme of "Promoting the Concept of Green Production and Consumption", the conference talked freely about policies, technologies and standards in the field of green development, and commended outstanding enterprises and products. Thjuyuan's brand-new sixth generation plate heat exchanger products won the enterprise standard "Leader" certificate, which is the heat exchanger industry and the only listed enterprise in Jilin Province.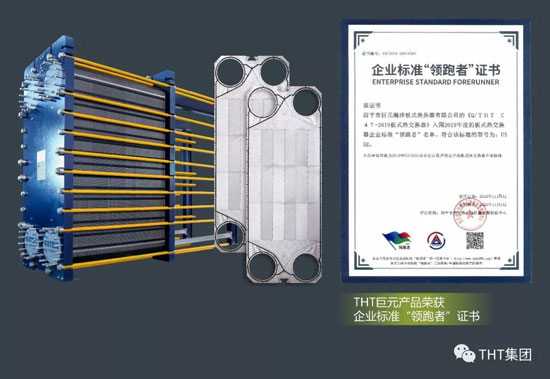 The selection of enterprise standard "leaders" is based on the Opinions on Implementing the "leaders" system of enterprise standards jointly issued by the State Administration of Market Supervision, the National Development and Reform Commission, the Ministry of Science and Technology, the Ministry of Industry and Information Technology and other eight ministries and commissions. Based on the self-declaration of enterprise product and service standards, market-led third-party evaluation institutions such as standardization technical institutions and industry associations are mobilized to conduct level evaluation, and the principles of fairness, justice and openness are followed, and finally determined through multi-party audits.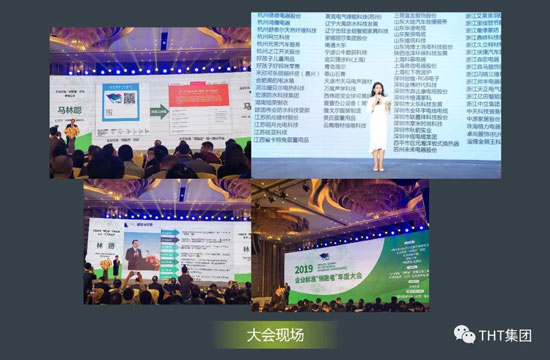 T Juyuan was founded in 1986 as the drafting unit of national or industrial standards such as Plate Heat Exchanger, Plate Heat Exchanger Unit, Brazed Plate Heat Exchanger and Absorption Heat Exchanger, and is a high-tech enterprise in China. Relying on the four core technologies of heat exchange, system integration, waste heat recovery and intelligent control, THT Juyuan has provided high-quality heat exchange equipment and solutions to users in 108 industries in 30 countries and regions, with 200,000 successful cases at present.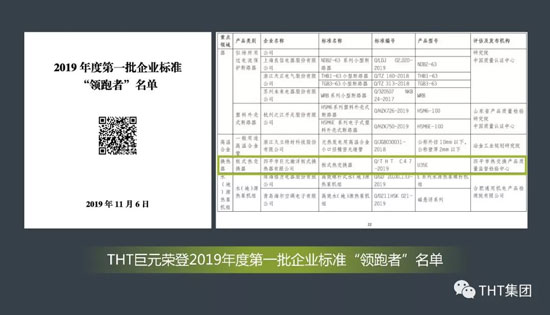 Promoting the implementation of the national "leader" system will help China's industry to further advance to the high end of the global value chain, and create a market atmosphere of "leading by production and leading by consumption". In recent years, THT Juyuan participated in the formulation of 4 national and industry standards, and accumulated more than 400 enterprise-related standards. While providing high-quality products and services to the public with ingenuity, THT Juyuan hopes to join hands with the whole industry for healthy and rapid development through its own persistence and efforts.
Thjuyuan creates a better life for people!